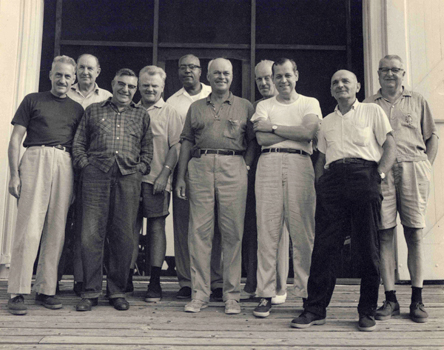 The artists group
From left - unknown, Ned Allen, Walter Korder, James Cagney, Unknown, Sanford Low, Irving Katzenstein, Steve Dohanos, Louis Fusari, Unknown.
My father and his "artists' group" gathered in Harthaven in the early morning when dark shadows splayed out from pine trees and scrub oak. They joked and grumbled. They smelled of cigars and garlicky food and, usually, of liquor and fish. By seven or so, they were gone to places all over the island that my father had scouted in his many summers on Martha's Vineyard . Sometimes I went with them.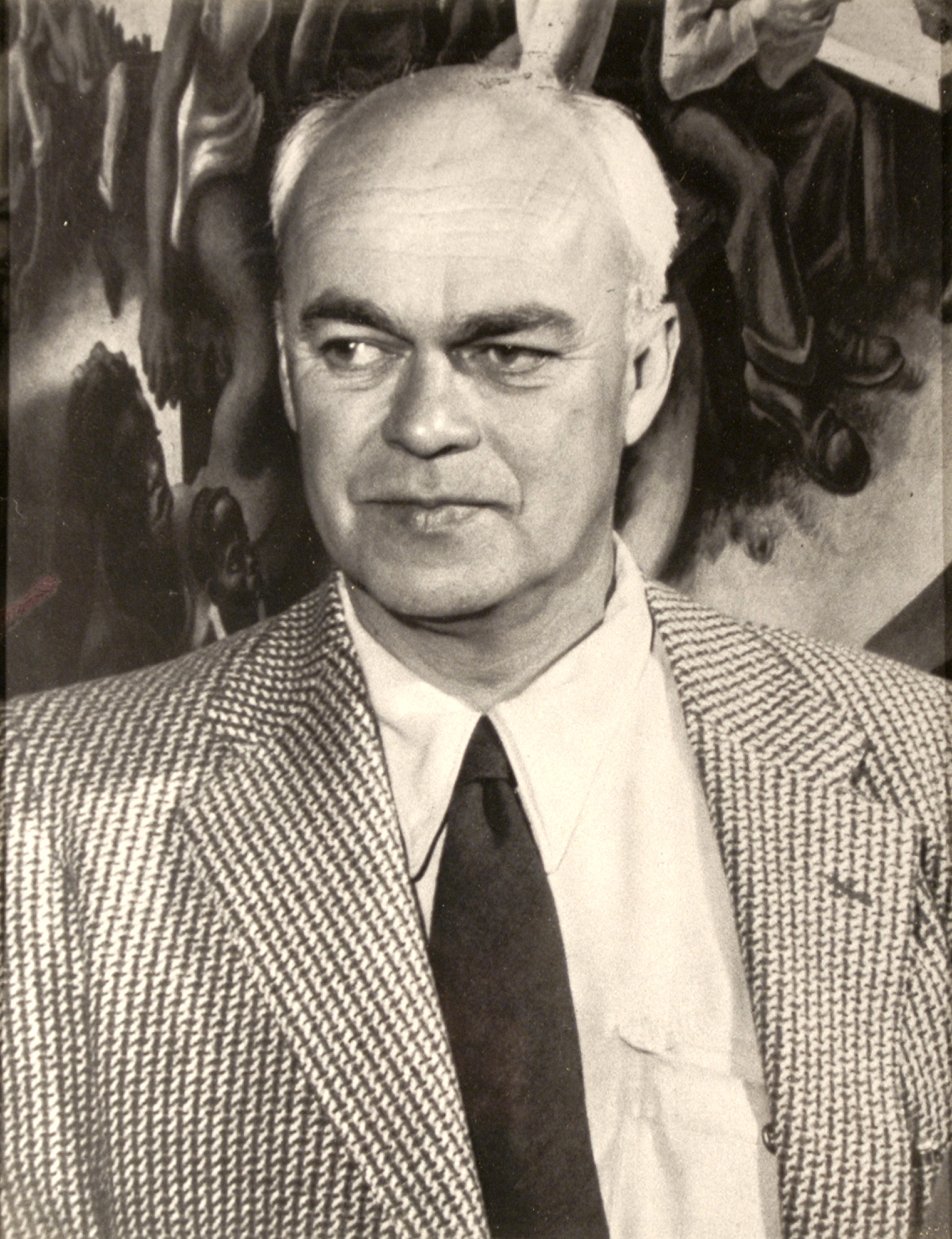 Sanford B. D. Low
in his museum director pose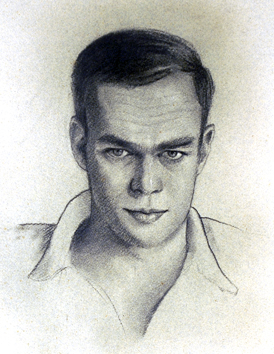 Portrait of Sandy Low
as a young art student
at the Museum School - Boston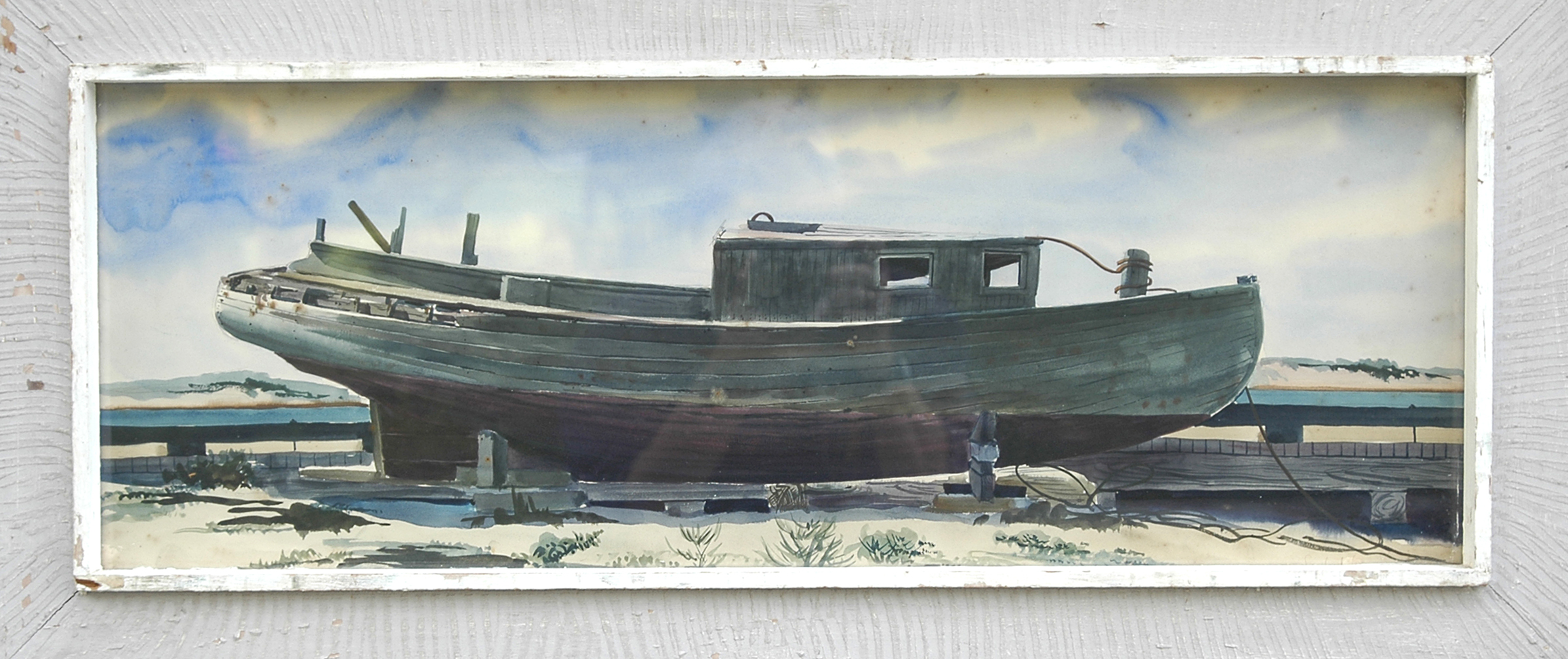 Menemsha Fishing Boat
Menemsha was a favorite painting spot. At the end of rickety piers boats with high bows and low sterns were moored. I remember one lean man, dressed in hipboots, his face grizzled with beard, who greeted my father with: "Well hello Sandy - is the sap still running?" The man was Horsepower Mayhew - famous among the legendary fisherfolk of Menemsha. Later, when I asked my father what Mr. Mayhew had meant by "sap," I received an evasive reply.
Menemsha c. 1930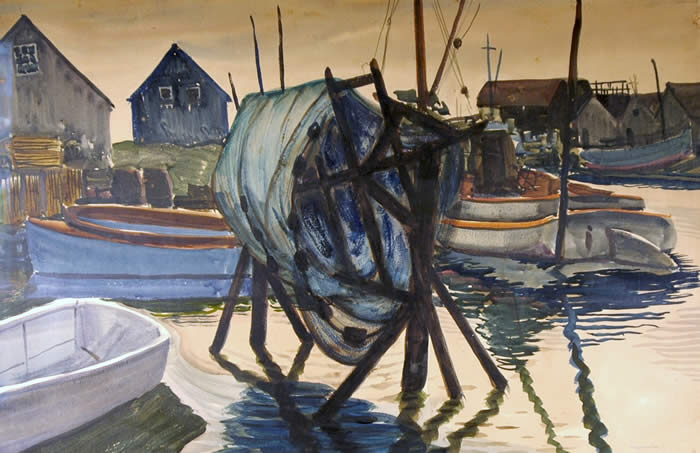 Menemsha Nets
It was a time before the deluge of tourists and summer people and the artists were welcomed by the men who labored in the tiny shacks at the head of each pier. It was a time when Martha's Vineyard seemed truly remote. None of my school chums, for example, had ever heard of it.
The artists were mostly professionals but they were occasionally joined by amateurs. The one I remember most was a man small in stature but large in muscle and character. A shock of red hair framed a face which displayed great sweeps of emotion – James Cagney, the actor. There was also Roland Winters, another actor, who often appeared in Charlie Chan movies. There was a writer whose work regularly appeared in The Reader's Digest, and there was Ned Allen the owner of a large department store in Hartford, Connecticut.
In the evenings, surrounded by cigarette smoke and liquor of all description, they sketched each other.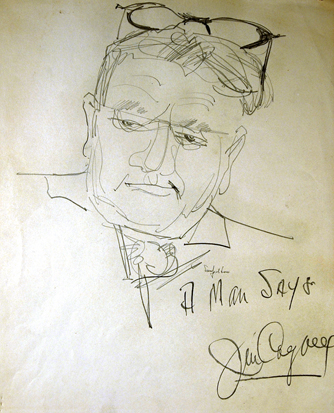 Sketch of James Cagney
by Sanford B.D. Low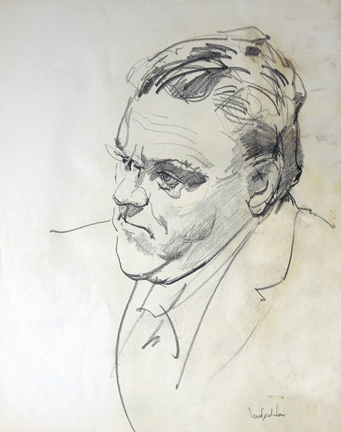 Sketch of James Cagney
By Sanford B.D. Low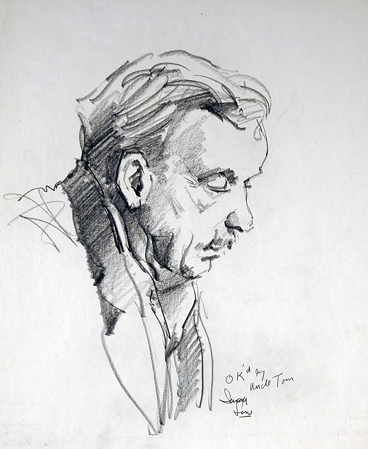 Sketch of Thomas Hart Benton
By Sanford B.D. Low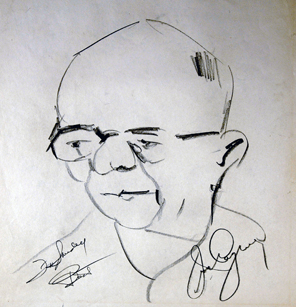 Portrait of Sandy Low
By James Cagney
I once asked my father why he always painted sorry-looking dilapidated buildings. "Why don't you paint new ones?"
"Because old places are more beautiful," he told me. "They contain the memories of all the people who lived in them."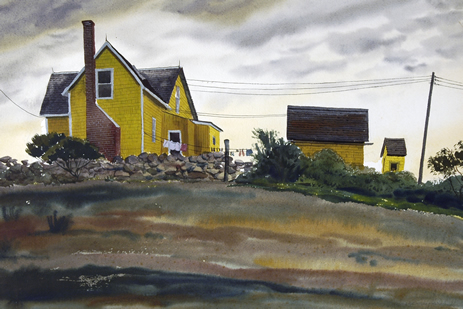 up-island farm
Sanford B.D. Low painting
In their forty or so years of visual explorations, the artists came back with scenes of beaches, boats, houses, lobster pots, gulls, fishermen... They painted in weather both angry and serene. At the end of their stay, they displayed their work on the porch of the Flea Bag. Most everyone in Harthaven came to drink gin and tonics and old-fashioneds and admire the paintings.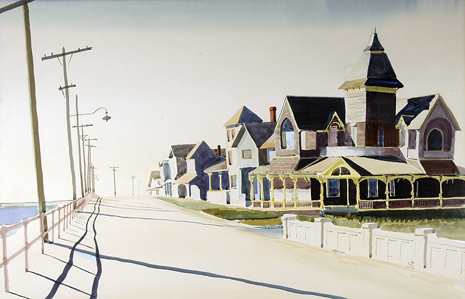 Seaview Avenue - Early Morning
By Sanford B.D. Low
Their paintings now hang on walls all over the island - a catalog of Martha's Vineyard in a time before the flood of day-trippers and millionaires who brought mainland discriminations with them. In those days you did not identify yourself by what town you lived in, for example. You did not live in Oak Bluffs or Edgartown, although each town had its own cachet. You lived, simply, "on the Vineyard." The entire island was your community.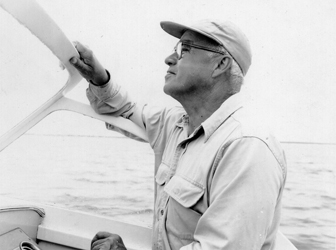 Sandy Low at the wheel of Windward II
off the coast of Martha's Vineyard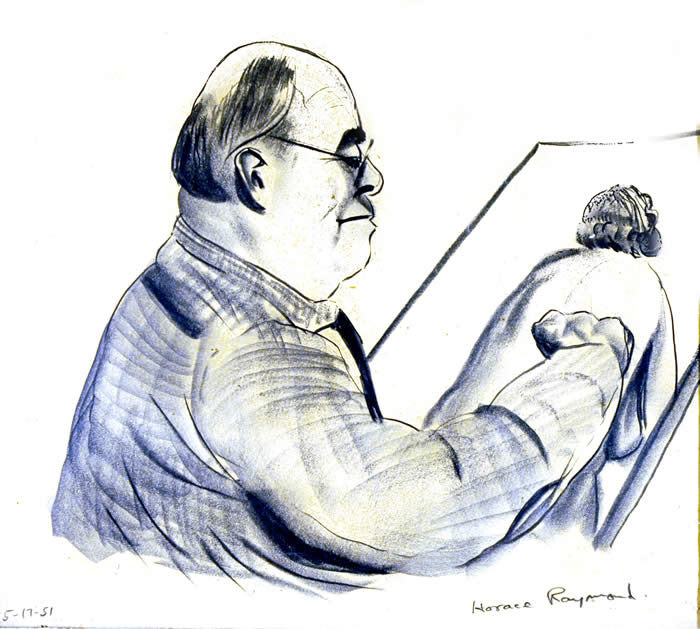 Sandy Sketching
by Horace Raymond

Acrylic of Maine Lighthouse