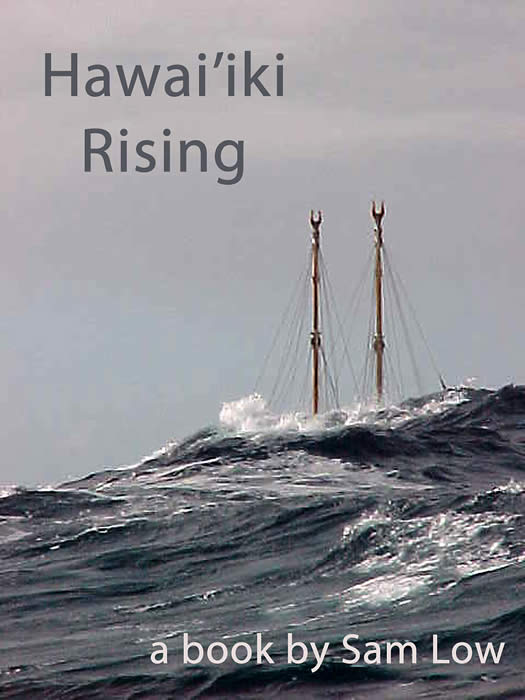 Sam's new book is causing a stir
click the book (above) to find out why
http://mvgazette.com/news/2013/07/10/new-book-charts-course-hawaiian-history-canoe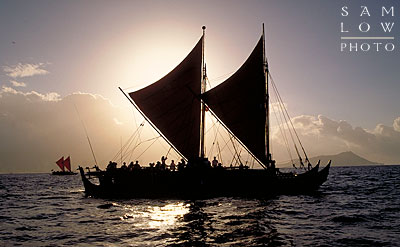 Hokule'a off Diamond Head

sailing downeast in fog and rain
Sailing Magazine
A beautiful hand-made ship is launched on Martha's Vineyard
Martha's Vineyard Magazine
Seeking history in Greek waters
re-learning the ropes
Voyage to the Marquesas
Soundings Magazine
embarked on a square-rigger for the Marquesas
memories linger in waters downeast
under power in Maine waters
---

How to find latitude by simultaneous setting of stars.
The animation below is about "simultaneous setting" of stars - a kind of "instrument in the sky" which is an accurate way to find your latitude.
The technique was developed by Nainoa Thompson aboard the Polynesian voyaging canoe - Hokule'a. I hope that this may be useful for teachers who may want to explain Nainoa Thompson's techniques of navigation.
IT TAKES A WHILE TO LOAD...
Please let me know how this works for you - email me at samfilm2@gmail.com Thanks
This is an animation of THE STAR COMPASS.
it takes a little while to load - sorry....
This is a nine part series about Hawai'iloa, a connection between native peoples across a vast ocean, and stewardship...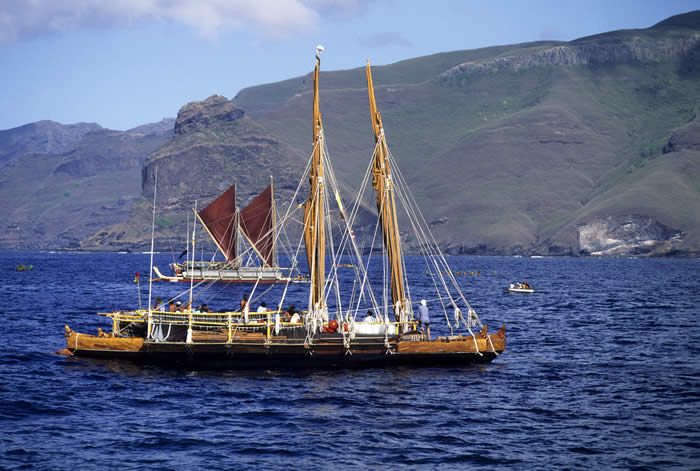 Hawai'iloa in the Marquesas with Teaurere
CLICK HERE for Mo'olelo - stories of voyaging aboard Hokule'a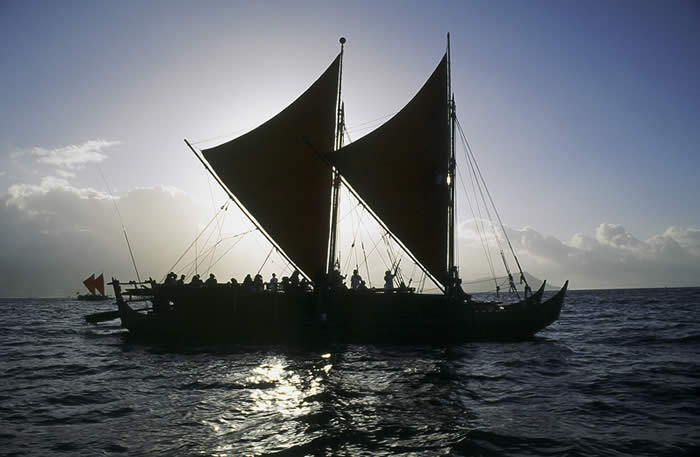 Hokule'a and Teaurere off Diamond Head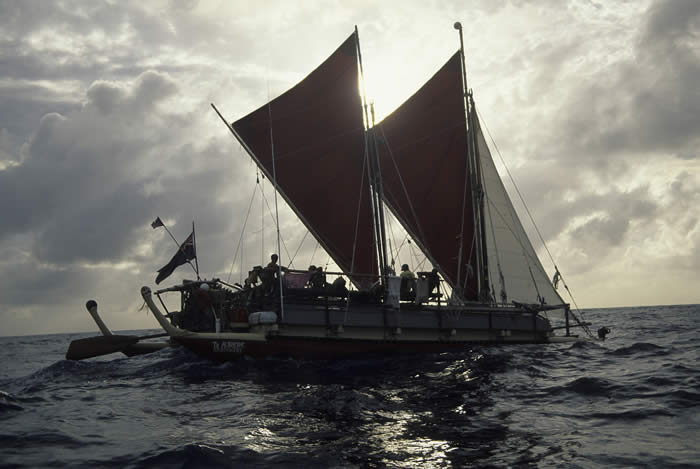 Teaurere - New Zealand (Aotearoa) canoe
Movies
The following are video clip is from my movie
The Navigators - Pathfinders of the Pacific. The film is available from Documentary Educational Resources.
The Micronesian proa
Voyage to Satawal - March, 2007
Photographs from the most recent voyage
Voyages of Awakening, 25 years of Höküle'a
First Finalist, Society of Professional Journalists, Hawaii Chapter, Feature Writing - Long Form, 2001; Kahili Award, Hawaii Visitors Bureau award for best article celebrating Hawaiian culture, 2000.
Hana Hou Magazine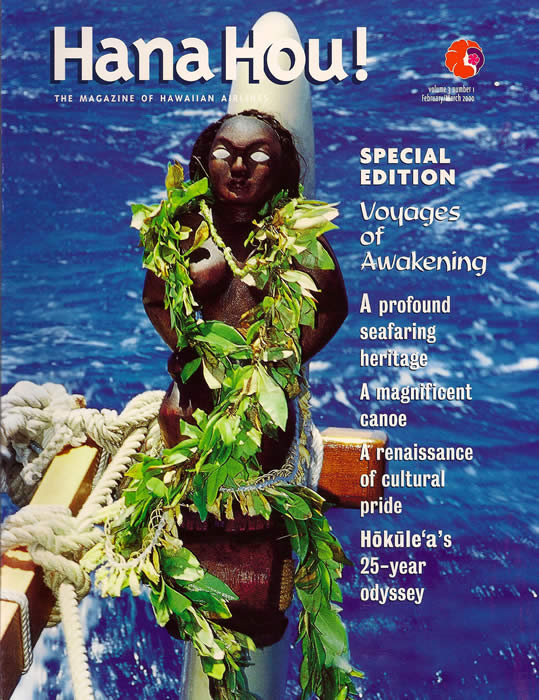 Polynesian non-instrument navigation
Soundings Magazine
Gift of the Wind
Aboard Höküle'a on her miraculous journey to Rapa Nui

Stars to steer Her By
Sailing Magazine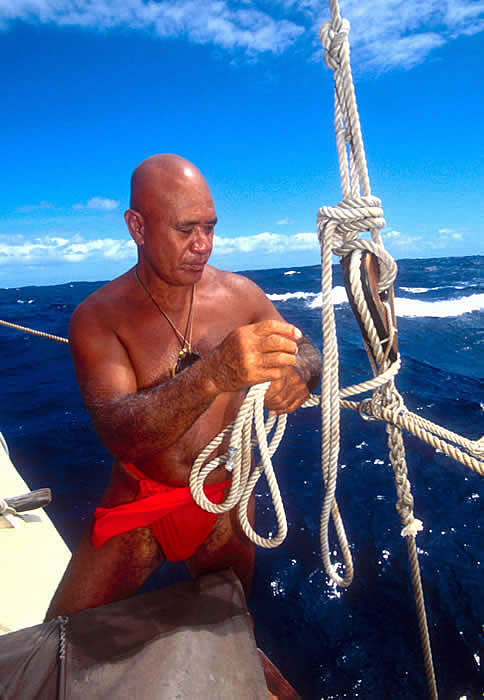 Tava Taupu coiling rope aboaqrd Hokule'a

Sea Paths
Martha's Vineyard Magazine
Voyaging aboard an ancient Polynesian canoe reveals a way of living in balance with the natural world.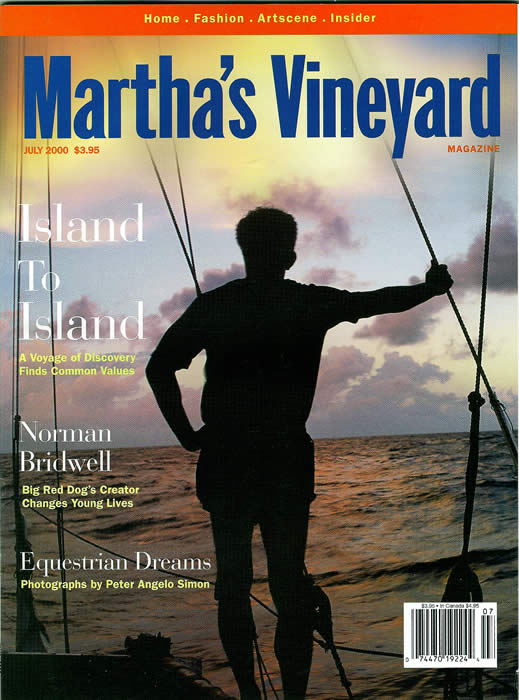 'The Spaceship of our Ancestors'-HOKULE'A
Wooden Boat Magazine

Sailing the Star Paths
Sail Magazine

Na'au: The heart of wayfinding
Hana Hou Magazine

Voyage To Rapa Nui
Hokule'a Log

Voyage to Rapa Nui - alternate version
Hokule'a Log

Star Navigation
Soundings Magazine

Stars to Steer Her By
Sailing Magazine

Tahiti Log
Hokule'a Log - Tahiti to Hawaii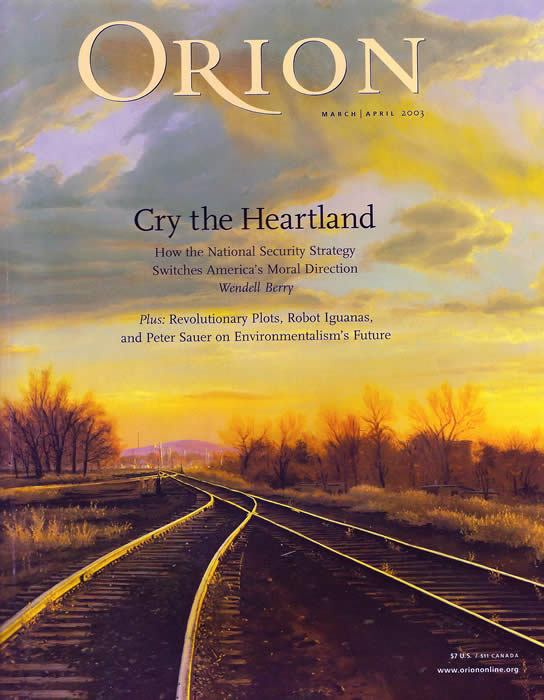 In the Wake of Our Ancestors
Orion Magazine

Link to Polynesian Voyaging Society web site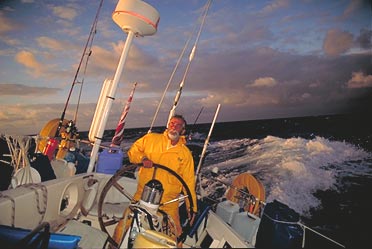 Sam at the helm of escort boat Rizaldar
enroute Tahiti-Hawaii